[[Let's Wiggle (Book)|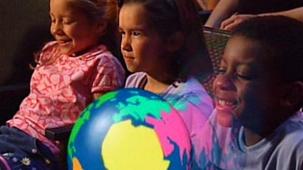 Let's Wiggle]] is the first Wiggles book that was released. It was published on April 10, 1993. The 48 page book features songs from the first two Wiggles album and activities associated with the song.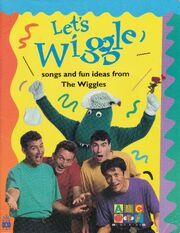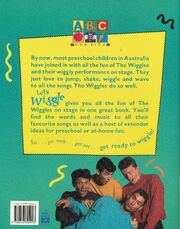 Contents

01:11

Barney's Colorful World Live! (2004) - Home Video Trailer

Edit
Hello Everyone
Get Ready To Wiggle
Come And Sail The Sea
Dorothy The Dinosaur
Dorothy's Birthday Party
Where's Dorothy?
Vini Vini
Rock-A-Bye Your Bear
Here Comes A Bear
Uncle Noah's Ark
Spot The Dalmation
I Love It When It Rains
Okki Tokki Unga
Whenever I Hear This Music
The Musical Instruments We Play
The Magic Kindy
What Are The Wiggles Up To Now?
We're All Friends
Little Brown Ant
I Look In The Mirror
Lechoo Yeladim
Dancing Ride
Templates
==Gallery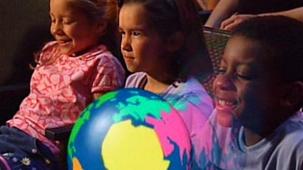 ==
Ad blocker interference detected!
Wikia is a free-to-use site that makes money from advertising. We have a modified experience for viewers using ad blockers

Wikia is not accessible if you've made further modifications. Remove the custom ad blocker rule(s) and the page will load as expected.