[[Dorothy The Dinosaur TV Series 1|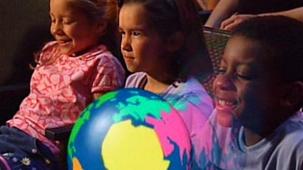 Dorothy The Dinosaur TV Series 1]] is the 1st Dorothy The Dinosaur solo TV series.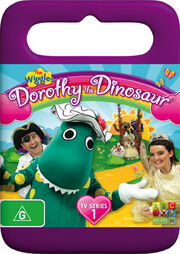 A DVD of all the episodes was released in 2006.
Captain Feathersword And The Dinosaur Book
Wags Brings Hula Hoops
Irish Dancing
Henry Brings Seaweed For Dorothy's Garden
A Gift For Captain Feathersword
Wags The And Mirror
Fairies In The Rain
A Border Of Shells
Captain Feathersword Cooks
Wags Does His Own Dance
The Fairies Swing And Dance
Henry And Dorothy Dance A Jig
Captain Feathersword And The Beautiful Dancing Dinosaur
Wags And Dorothy Have A Picnic
Dancing Like Butterflies
Henry And The Music
Captain Feathersword Brings Some Vegetables
Making Potpourri And Skipping
Plants Need Sun
Henry And The Pearl Shell
Captain Feathersword And The Bear
Dreaming
Fairies Dance The Waltz
Henry Sings A Song From Greece
Captain Feathersword Swings A Hebrew Song
Wags Sings 'Poesje Mauw'
Ad blocker interference detected!
Wikia is a free-to-use site that makes money from advertising. We have a modified experience for viewers using ad blockers

Wikia is not accessible if you've made further modifications. Remove the custom ad blocker rule(s) and the page will load as expected.