[[Dorothy The Dinosaur's Rockin' Christmas (Album)|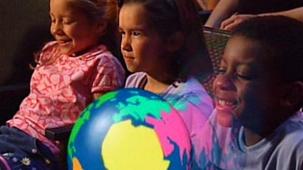 Dorothy The Dinosaur's Rockin Christmas is]] the fourth Dorothy The Dinosaur solo album. It was the second Dorothy Christmas album. It was released on the 2006.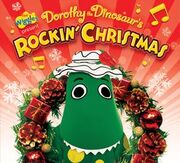 Tracklisting
Edit
Introduction
I'm Dorothy The Dinosaur
Introduction
One, Two, Three, Four, Five
Introduction
Elfis Is In The House!
Introduction
Shaky Shaky
Introduction
Must Be Santa
Introduction
Six Months In A Leaky Boat
Decorate The Tree
Introduction
Go Santa Go
Introduction
Rudolph The Red-Nosed Reindeer
Introduction
Jingle Bells
Sing With Me
Introduction
Santa's Rockin'
Introduction
Dorothy's Rockin' Christmas Medley
Introduction
Dorothy's On Santa's Sleigh (Feat. Kasey Chambers & Poppa Bill)
Jeff's Christmas Tree (Goodbye)
Ad blocker interference detected!
Wikia is a free-to-use site that makes money from advertising. We have a modified experience for viewers using ad blockers

Wikia is not accessible if you've made further modifications. Remove the custom ad blocker rule(s) and the page will load as expected.