[[Baby Antonio's Circus TV Series|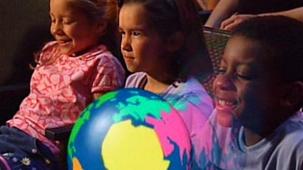 Baby Antonio's Circus TV Series]] is a TV series created by The Wiggles. A DVD collection of all the episodes was released in 2011.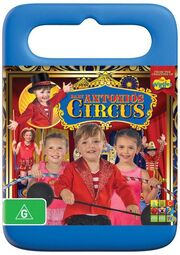 Hat Tricks
Trampoline Fun
Ribbons!
Cartwheels!
Party Fun
Fruit Salad
Circus Spectacular
Handstands!
Ballet
Circus Raft
Balancing
Follow The Leader
Stretching
Rola Bola
Rings!
Picnic
Balls!
Trumpet!
Balloons
Circus Stacking
Forward Rolls
Circus Cycles
Tea Party
Hula Hoops
Ball Tricks
Juggling!
Umbrellas!
Trapeze!
Triangles!
Ice Cream
Trapeze Fun
Trampoline Tricks
Circus Rings
Skipping!
Sand Castles
Plates!
Trapeze Tricks
Statues!
Back Flips
Ad blocker interference detected!
Wikia is a free-to-use site that makes money from advertising. We have a modified experience for viewers using ad blockers

Wikia is not accessible if you've made further modifications. Remove the custom ad blocker rule(s) and the page will load as expected.